Contact
Service

:

301-645-0800

Parts

:

301-645-0800
Learn about the Sheehy EasyPrice!
Check Out Our Customer Testimonials:
Welcome to Sheehy Hyundai of Waldorf
New Hyundai and Used Car Dealer in Waldorf - Sheehy Hyundai of Waldorf serving Fort Washington, Alexandria, Clinton, MD and Washington, DC
At Sheehy Hyundai of Waldorf, we not only offer a superb selection of new 2017 and used Hyundai models to drivers from Fort Washington, Alexandria, Clinton, MD and Washington, DC, but topnotch customer service. Our expert staff is ready to help you make truly informed decisions about everything from cars to service, service to parts.
When you're in the market for a new Hyundai in Waldorf, then you've certainly made the right choice coming to Sheehy Hyundai of Waldorf! With a plethora of 2017 Hyundai Sonata, Elantra, Accent, Tucson and Santa Fe Sport models in stock, you'll have plenty to consider before making the big purchase. Find something you like? Jump behind the wheel for a spin and get a taste of what you're missing in your life.
Of course, Sheehy Hyundai of Waldorf also has an extensive assortment of well-maintained used cars in Waldorf showcased at our Waldorf showroom. These include Hyundai models, as well as those made by other reputable automakers. If you find it here, you know it's backed by integrity.
New or Used:Â  Auto Financing at Sheehy Hyundai of Waldorf is Hassle-Free
Regardless of whether you choose to buy new or used at our Hyundai dealership and service center serving Fort Washington, Alexandria, Clinton, MD and Washington, DC, you can rest assured knowing you'll drive away with a car loan or lease in Waldorf that suits not only your current financial situation but your future fiscal goals. You're also our neighbor. And, we promise to always treat you as part of the equation.
If you bought a vehicle from us a day ago, a month, a year, or longer, you're still a member of the family. Whether it's a quick tune-up, a recall, or the need for a more immediate fix, Sheehy Hyundai of Waldorf's service center is open during normal business hours for your convenience. Once you've scheduled an appointment online, over the phone, or in person, our automotive enthusiasts will take on nearly any job, big or small.
Curious to learn more? Feel free to stop in to Sheehy Hyundai of Waldorf where we are always eager to assist you. We can discuss vehicles here in our showroom, over the phone, or through our website. Getting to know all of you in the greater Fort Washington, Alexandria, Clinton, MD and Washington, DC areas is always an enjoyable experience for us, so stop in during our scheduled business hours, where we can continue the conversation, and answer any questions you might have.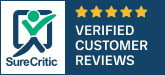 †Kelley Blue Book® Suggested Retail Value
The Kelley Blue Book Suggested Retail Value is representative of dealers' asking prices and is the starting point for negotiation between a consumer and a dealer. The Suggested Retail Value assumes that the vehicle has been fully reconditioned and has a clean title history. It also takes into account the dealers' profit, costs for advertising, sales commissions and other costs of doing business. The final sale price will likely be less depending on the vehicle's actual condition, popularity, type of warranty offered and local market conditions.
© by Kelley Blue Book Co., Inc. Edition for . All Rights Reserved. Blue Book is a trademark of Kelley Blue Book Co., Inc. The specific information required to determine the value for this particular vehicle was supplied by the dealer(or by a third party on behalf of the dealer). Vehicle valuations are approximations and may vary from vehicle to vehicle. Kelley Blue Book assumes no responsibility for errors or omissions.