Allergy season got you feeling groggy, sneezy and irritable? Make sure you're regularly changing the cabin air filters in your car.

What are cabin air filters?
Cabin air filters act as buffer against pollen, dirt, dust and other harmful materials in the air from entering air in your car. Harmful materials can enter your car through the A/C and heat vents if your air filter is too dirty or just getting old. Since most of us spend a lot of time in our cars commuting to and from work, picking up kids from school, traveling to and from sporting events and going to hang out with friends, it's crucial that the air we are breathing is clean. So, if you're suffering from allergies this year make sure you're not only cleaning the air filters in your house but also in your car! Stop by Sheehy Hyundai of Waldorf today and get your cabin air filter replaced!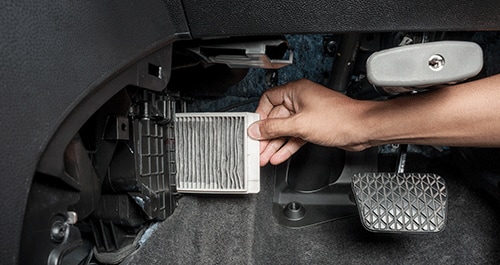 Importance of cabin air filters:

Not only are cabin air filters incredibly important in filtering the air you breath in the car, they are also very important in helping your car work more efficiently. A dirty or old air filter will get clogged and your A/C and heating systems and the cabin air filter itself won't work as well. Your car will have to work even harder to produce cold or warm air which can lead to your engine having to work harder, emit more emissions, and use more fuel. In a worst-case scenario, a dirty or old cabin air filter can cause acceleration and engine power to decrease eventually causing your car to break down.
What's that smell in my car?

There are a lot factors that can contribute to your car smelling badly, but a dirty or old cabin air filter can definitely cause a bad odor in your car! Usually the smell will be musty or dirty and can become worse as the air vents are being used. If you have this musty smell in your car when you turn on the air vents, then make sure to stop by Sheehy Hyundai of Waldorf today to replace your cabin air filter!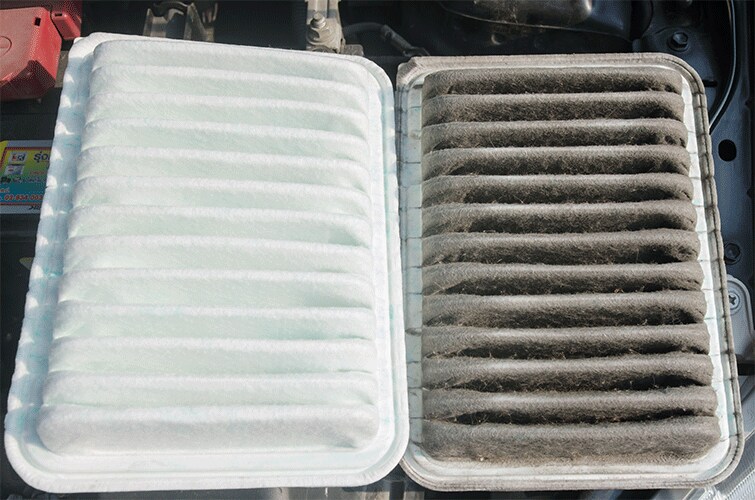 How often should I clean my cabin air filter?

Make sure to check your owner's manual to see when the recommended time to change your cabin air filter is regularly. You can also ask your service advisor at Sheehy Hyundai of Waldorf to check out your air filter to make sure it's in good shape.

Signs that you need to change your cabin air filter include a bad smell when you're using the air vents, air vents blowing out air with less force or a noticeable change in the air quality in your car.


With allergy season among us, don't hesitate to call or schedule an appointment to change your cabin air filter. Our dedicated service experts will be here to help replace the cabin air filter and help with any other maintenance needs! And our knowledgeable technicians and advisors will work to ensure that your cabin air filter is replaced quickly so you can get back on the road in no time. We are located at 2910 Crain Highway Waldorf, MD 20601 and our service department is open from 7AM-7PM Monday through Friday and 8AM-4PM on Saturdays.